The Importance of Managing Pent-Up Emotions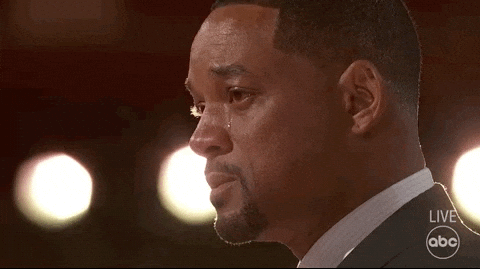 Did you watch this year's Oscars? If so, then I bet you saw more than just actors and producers winning awards. You probably saw "the slap" Will Smith gave Chris Rock after Rock made a joke about Smith's wife, Jada Pinkett Smith. Look, even if you didn't catch it live, it's everywhere on the internet … along with people's opinions on who's right and who's wrong.
In fact, if you Google "2022 Oscars," the first things that come up are articles on the Smith-Rock incident.
From a therapist standpoint, I'll say this, "People can be ignorant and insensitive." As human beings, we experience an array of emotions, and for most of us, we suppress our emotions until something or someone sets us off. That's likely what we saw on the Oscar stage.
Smith slapping Rock showed how we can lose control of our emotions. It also revealed that no matter how much money, fame or accomplishments you have, you're still susceptible to pent-up emotions. You see, even during one of the biggest nights of your life, your emotions can get the better of you. That's why talking to someone – a therapist, friend or partner – is so important.
For many of us, we feel compelled to suppress our feelings. Here are 3 reasons why this is a bad idea:
Reason #1: It Takes a Toll on Your Mental Health
If you're constantly dismissing your feelings or saying, "Oh, that doesn't matter" when it clearly does, your mental health will suffer.
And this can leave you experiencing feelings of overwhelm, anxiety or depression. It's important to acknowledge and talk through what you're feeling rather than brush it off or ignore it.
Reason #2: It Can Have a Negative Impact on Your Relationships
If you bottle up your emotions or never tell people how you're feeling or how something they've done has made you feel, it will likely have a negative effect on those relationships.
Now, they might not be relationships you want to have, BUT you should express how you're feeling … and hopefully, the other person is open and listens to you.
Reason #3: It Can Affect You Physically
Emotional distress and overwhelm can easily have an impact on your physical health. It can cause you to stress, to overeat, to sleep less or oversleep and it can make you anxious and uneasy. It might also cause digestive issues, headaches or tension in your muscles.
For many people, expressing emotions is not something they're taught to do. Too many are taught to ignore what they're feeling and "power through" or "get the job done" or "forgive and forget" … and that's not wise. Instead, we need to honor how we feel and express those feelings – not through violence but through conversation.
One of the best places to start is with a therapist.
Let me be frank … if you're bottling up your emotions for any reason, it's important to talk to someone. Now, in some cases, people don't realize they're doing this because it's become normal to ignore how we feel in certain situations. In many ways, it feels safer to keep how we're truly feeling to ourselves. The problem though, is that eventually something will cause those pent-up emotions to erupt.
Schedule a complimentary Dare to Live Happy Consultation with me and let's work through what you're feeling, so we can get you on a better path: BOOK HERE.